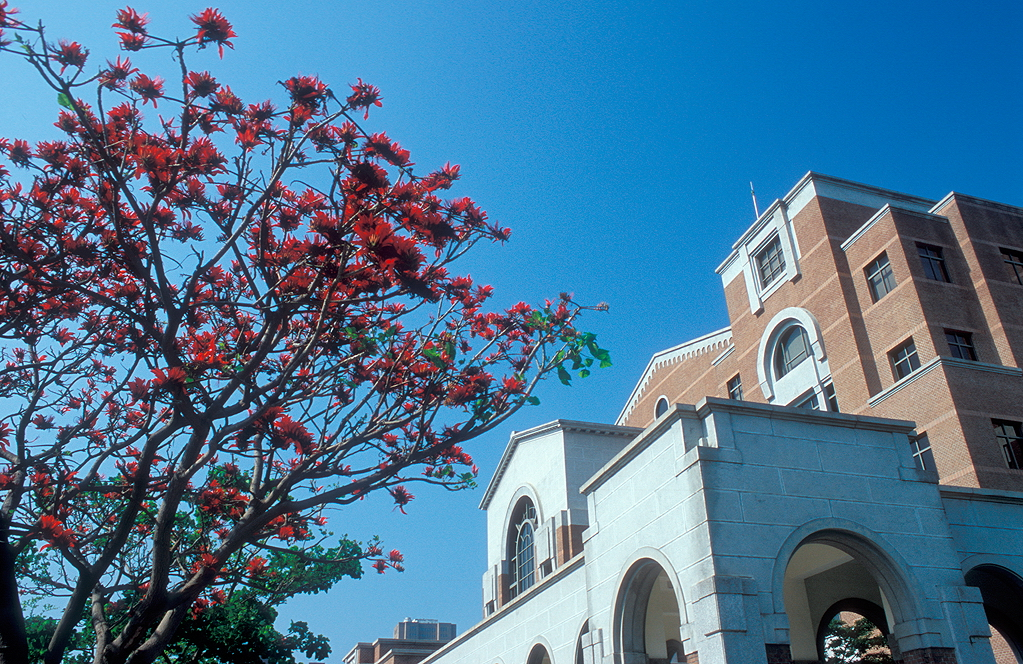 The Office of International Affairs (OIA) is responsible for developing the University's world strategy. The OIA plays a vital role in NTU's pursuit of excellence through an integration of international partnerships and the creation of global opportunities in the interests of students, faculty and staff from NTU and from our world partners as well as in support of global engagement.
Responsibilities
Strong partnerships

More than 600 institutions in 67 countries have established formal academic partnerships with NTU.
Mobile students and faculty

This includes operating and tracking an extensive range of exchange, research and study abroad opportunities.
A valued image

The OIA holds and takes part in key international events, conferences and fairs in various countries. We also regularly visit partners.
A stimulating international environment

We cooperate with offices and departments across the University, enhancing support services and offering more international-oriented benefits to ensure a quality experience.
Organization
Secretariat
●General Affairs: Responsible for the management of general administrative affairs.
●Projects: Responsible for providing research and analysis on trends and developments in international higher education.
Global Engagement Division
●Global Partnerships: In charge of partnership negotiations with overseas universities and academic institutions, promotion of relationship with partner universities, implementation of faculty exchange programs, international faculty award programs, contact point for international organizations, and event management.
●Global Relations: Responsibilities include welcoming foreign stakeholders and guests, reception and support for international scholars, Student Ambassador Project, and promoting the NTU brand.
Global Students Division
●Global Recruitment: In charge of overseas students (including International Students, Overseas Chinese Students, Students from Mainland China and Students from Hong Kong and Macao) recruitment strategies and education fairs, overseas/domestic recruitment events, as well as reception of overseas high school visits.
●Global Admission: In charge of admission process for all foreign students, including admission administration, procedure improvement and system maintenance.
●International Student Services: Services include not only assisting and advising international degree students to apply for scholarship, work permit, insurance etc., but also running the university-level projects such as dual degree student programs, exchange students programs, visiting students programs, and research visiting students programs. The goal for the center is to actively help international students to become and feel part of NTU's academic communities, and promote an active, balanced student life where cross-cultural exchanges and open dialogues are encouraged.
●Study Abroad: Responsible for all kinds of study abroad programs such as Exchange Student Program, Visiting Student Program, Summer Program, Short-term Program, Dual Degree Program and Overseas Internship Program (through partner universities). In addition to the various programs, Study Abroad Center also holds annual Study Abroad Fair in November to celebrate the anniversary of NTU and of course, to introduce all the programs to students and staffs through partner university booths and several info sessions.
●Plus Academy: NTU Plus Academy offers more than 20 topic-based short-term programs for international students. In addition to courses, students experience local customs, rich natural ecology, and gain further insights about traditional and modern society through a series of cultural activities and excursions. The Plus Academy collaborates with various units to increase English taught curricula and offers diverse Chinese language courses to enhance international students' learning.
THE LOGO OF OIA
The Concept
In the center of our logo is National Taiwan University's representative Fu Bell, surrounded by the palm trees that line the main campus road, with the university library behind. The bell is a reminder of personal discipline and unending enlightenment. The palm trees are a symbol of continuous growth, exceptional vision, and unwavering willpower. The earthen shape of the logo represents internationalism, while the color and content are inspired by the university's own logo. This not only represents NTU, but also the diverse, inclusive, and friendly environment for which OIA strives.